Dr. Massad Al Ghatouri
Specialist in Internal Medicine
Qualified in: 1977
Speaks:
Saba 3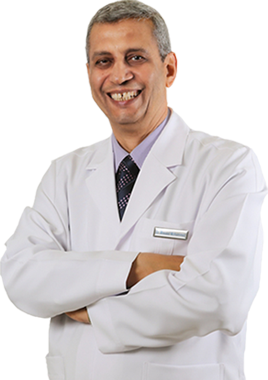 About Dr. Massad Al Ghatouri
Dr. Al Ghatouri received his BSc in Medicine and Surgery from Ain Al Shams University in 1977, followed by a diploma in ER from Dar Al Hikma in 1986. He also holds a Master's in Endocrinology and Diabetes from Ain Al Shams University.

Dr. Al Ghatouri worked at an ER in a military hospital in Khamis Mushait, as well as having been head of the Endocrinology and Diabetes Department of Sultan Qaboos Hospital in Oman and head of medicine at Vaccera in Egypt.

Doctor Al Ghatouri joined Saba Medical Clinics in 2011, having specialized in internal medicine in general and majored in endocrinology and diabetes.
Dealing with Diabetes and Diabetic Foot
Emergency Diploma
MA in Internal Medicine
MSc Endocrinology and Diabetology
Advanced MedicineTrusted Care Book an appointment Internal Medicine Internal medicine is one of the most important areas of medicine. This encompasses a number of key departments, as it covers all medical check-ups which help determine any possible conditions affecting a patient, as well as knowledge of various treatment options. Our Services Treatment of osteoporosis Book
Read More »
Read More